It will cost an estimated $241,080 for a middle-income couple to raise a child born last year for 18 years, according to a U.S. Department of Agriculture report released Wednesday. That's up almost 3% from 2011 and doesn't even include the cost of college.

Full story from CNNMoney
After two weeks of testimony and arguments, the fate of George Zimmerman rests in the hands of the jury. 
They have three options: convict Zimmerman of second-degree murder in Trayvon Martin's death, convict him of manslaughter or find him not guilty. 
What do you think the verdict will be? 
We posed the question to @CNN Twitter followers: 
After watching the Zimmerman trial, what do you think? Reply with #guilty or #notguilty.

— CNN (@CNN)
Using technology from Poptip, we can see the real-time results. 
As of 6pm ET on Friday, more than 1500 people responded to the question. The vast majority (72%) expects a guilty verdict, while 28% thinks he will be not be convicted. 
For the latest updates on the trial, visit HLN's live blog or CNN.com.
After days of courtroom drama, 6 jurors deliberate Zimmerman's fate. 
NEW YORK (CNNMoney) Hiring picked up in February, helping to bring the unemployment rate down to its lowest level since December 2008.
The U.S. economy added 236,000 jobs in February, according to a Labor Department report released Friday. That's much stronger growth than in January, when employers hired a revised 119,000 workers.
(CNN) – A recently-released photo from the White House shows President Barack Obama editing his inauguration address just over a week before delivering it at the start of his second term.
Among the handwritten changes is the replacement of the phrase "not what we look like" with "not the color of our skin," the words he went on to deliver January 21.
In this photo released Saturday, President Obama shoots clay targets at Camp David, Maryland in August of 2012. What's your reaction to this photo? (Photo credit: Official White House Photo by Pete Souza)
One year ago this week, Newt Gingrich won the South Carolina primary, blunting Mitt Romney's momentum and challenging the Palmetto State's perfect, modern day prediction of picking the GOP nominee.

When we arrived in South Carolina for the key CNN debate, we fully expected Texas Gov. Rick Perry to take the stage. We and everyone else was wrong and it capped off an intense 24 hours of political upheaval that resulted in a narrowing of the GOP field, symbolized by the removal Perry's podium from the debate set.

We were also greeted by proud South Carolinians holding banners declaring: "We pick presidents" — a nod to their track record at anointing the chosen one.

So, in fantasy politics tradition, let's say South Carolina got it right. That Gingrich's momentum after an influx of money and strong debate performances translated into him securing the GOP nomination.

Could Gingrich have defeated President Barack Obama? Would the former House speaker have been able to do better than Romney in making inroads among growing demographics?

Share your thoughts and we will use the best in today's Political Gut Check. You can share via Facebook, Twitter, or email (gutcheck@cnn.com).

President Obama will go down in history as being the first social media president. Look at how much Obama's social media platforms have grown since his first Inauguration in 2009.
Today's Fantasy Politics from CNN's Political Gut Check: What if the 2004 presidential race had been Howard Dean vs. George W. Bush?

Early on in the 2004 Democratic primary, the former Vermont Gov. Howard Dean was considered a long shot candidate. This view was not only based on polling, but also on Dean's attempts to portray himself as an outsider who detached from the Democratic leadership.

But Dean failed to capture mainline Democrats like his primary opponents Sen. John Kerry and Sen. John Edwards did. When Dean finished third in Iowa, after being in the lead for much of the contest, the momentum of the Dean campaign began to waver.

And if it wavered after the loss, it was his Iowa concession speech, at the Val-Air Ballroom in West Des Moines, Iowa, that really took the wind out of Dean's sail.

In what has become known at the "Dean Scream," the former governor let out raw emotion when he described his campaign's next steps, leading voters and the media to criticize the speech as un-presidential and out-of-control.

"Not only are we going to New Hampshire, Tom Harkin, we're going to South Carolina and Oklahoma and Arizona and North Dakota and New Mexico, and we're going to California and Texas and New York," exhalted Dean. "And we're going to South Dakota and Oregon and Washington and Michigan, and then we're going to Washington, D.C., to take back the White House! Yeah."

But suppose Dean hadn't finished third in Iowa? What if the "Dean Scream" hadn't happened and his campaign could have recovered in New Hampshire? Could Dean has beaten Bush?
Share your answers with on the Political Gut Check Facebook page and the best few will be shared in today's Gut Check.
Today's Fantasy Politics from CNN's Political Gut Check: What if the 1988 presidential race had been Gary Hart vs. George Bush?

Former Colorado Sen. Gary Hart was the frontrunner for the Democratic nomination until it was revealed by the Miami Herald that he was having an extramarital affair with 29-year-old model Donna Rice. Hart dropped out, leaving the door open for Massachusetts Gov. Michael Dukakis, who went on to be trounced by former Vice President George H.W. Bush in 1988. 

But suppose Hart's campaign hadn't imploded. What if Hart hadn't been caught having an affair? Would Bush have trounced Hart like he crushed Dukakis? Who would have won a Hart/Bush matchup?

Share your answers with on the Political Gut Check Facebook page and the best few will be shared in today's Gut Check.
Anderson Cooper and Kathy Griffin are back for their sixth year hosting CNN's New Year's Eve show on Dec. 31 at 10 p.m. ET! Tweet your New Year's Eve messages, wishes for 2013, and greetings to Anderson and Kathy using #cnnnye and you may see them on air.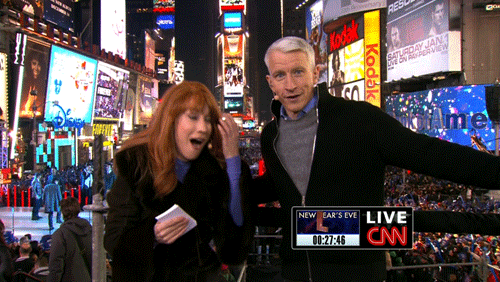 Kathy put herself close to Anderson's baby blues by throwing his glasses off the platform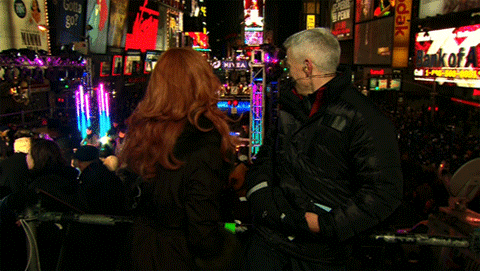 Anderson scolded Kathy for targeting the Jonas Brothers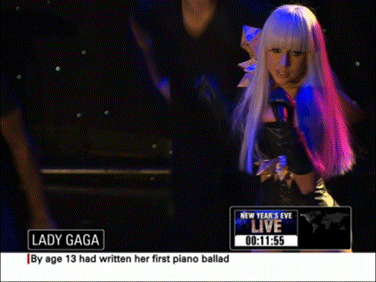 Lady Gaga performed! And gave a shout out to our hosts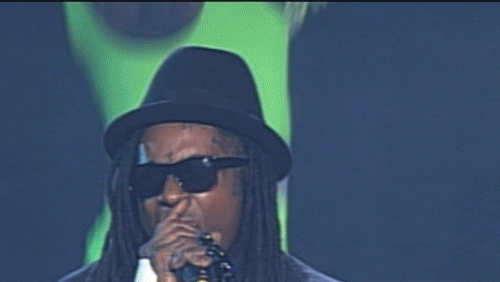 Lil Wayne and his pole dancers perform live before tossing back to Anderson and KATHY GRIFFIN LEE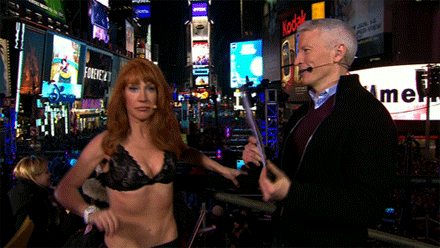 Anderson had to pull the "No Nudity" card

Vote for your most memorable Anderson and Kathy NYE moment
With CNN officially projecting Florida for President Obama, the final count is 332 electoral votes for Obama and 206 votes for Mitt Romney. Obama swept all 8 battleground states. The only states that changed parties from 2008 are Indiana and North Carolina, which went from blue to red.
A huge oil boom is ahead. The United States will overtake Saudi Arabia to become the world's biggest oil producer before 2020, and will be energy independent 10 years later, according to a new forecast by the International Energy Agency.